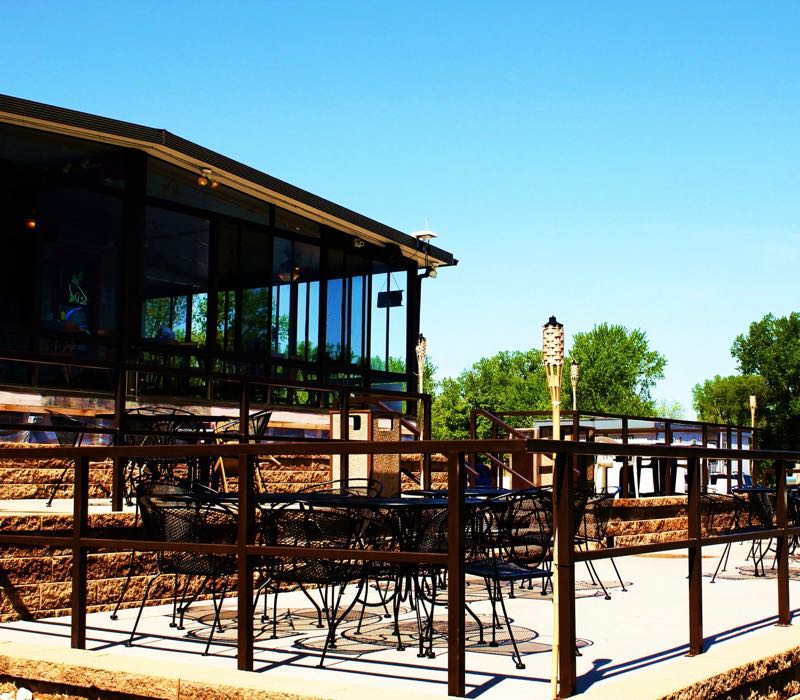 Located at River Heights Marina, Mississippi Pub boasts panoramic views of the Mississippi River as well as courtesy docking for hungry boaters.  There are two outdoor seating areas plus an all-glass indoor enclosure.
Lunch and dinner is served daily, with a wide range of appetizers, salads, sandwiches, wraps, burgers, and tacos.  Specialities include fried pickles, hand battered fish and chips, and the Anchor Schroom and Swiss burger, served on Texas toast and piled high with sautéed mushrooms, onions, gorgonzola, and Swiss.
Want to keep the party going?  There's a late night menu with snacks and house-made pizzas.  On the weekends, stop by for breakfast, with options including omelets, pancakes, breakfast burritos, and freshly made donut holes.
Mississippi Pub also offers daily happy hour appetizer and drink specials, plus a special weekday lunch menu with salads, sandwiches, and $6 burgers.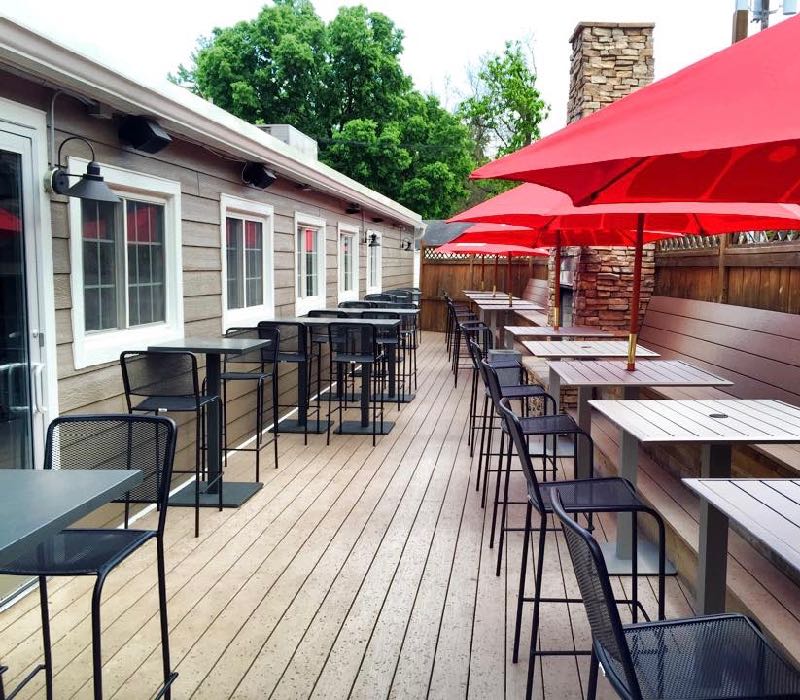 The patio at Jersey's Bar & Grill makes for a fun hang out, and they serve lunch and dinner daily and breakfast on the weekends.  
Jersey's is famous for its burgers.  The Jersey Juicys have a molten cheesy center—go with a classic Juicy stuffed with American cheese, or try one of the more creative options, like the provolone and caramelized onion filled French Onion Juicy.  There's also an impressive lineup of signature burgers (the "Cheesiest Burger in MN" is topped with American, Swiss, pepper jack, cheddar jack, and queso) plus a build-your-own burger option. 
At lunch and dinner, other menu items include pot roast, sandwiches, and salads.  For breakfast, pick from classic dishes like burritos, eggs benedict, and omelets. 
Jersey's has monthly food specials, as well as daily happy hour discounts on drinks and appetizers.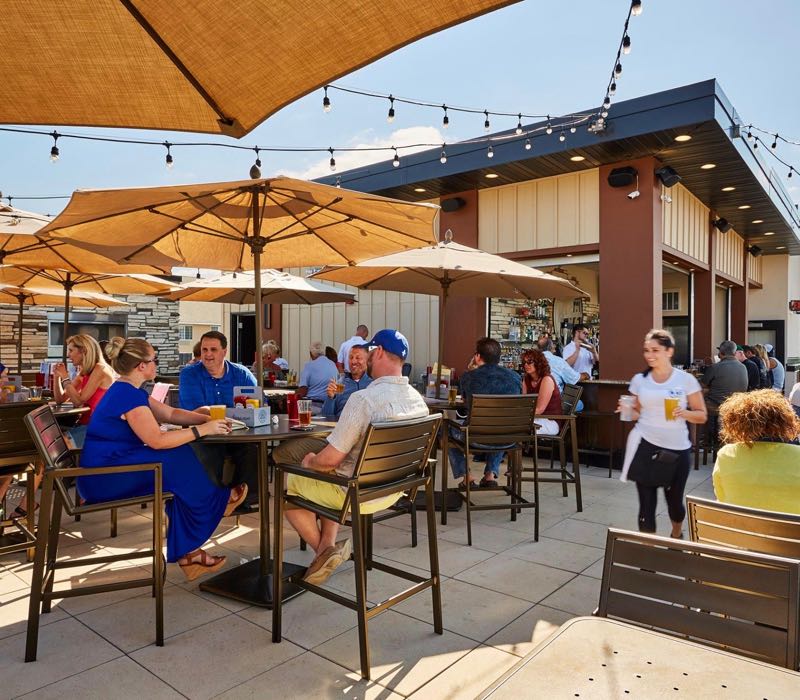 Enjoy lunch or dinner with a view from the 100-seat rooftop patio at B-52 Burgers & Brew.  Of course, the menu includes an array of burgers made with B-52's fresh beef patty, ranging from basic cheeseburgers to gourmet creations like the Bar Food Burger, topped with pickle chips, waffle fries, cheese curds, a tater tot fritter, onion tanglers, and plenty of nacho cheese.  Other unique burgers include the John Wayne (bacon, cheddar, BBQ sauce and a jumbo onion ring) and the super spicy Dracarys Burger, with pickled habanero, candied bacon, ghost pepper cheese,and ghost pepper strawberry sauce  Don't eat meat?  No problem—a 1/3 pound vegetarian patty can be substituted on on any burger.
Besides burgers, the menu features salads, sandwiches, and entrees like ribs and pasta.  At lunch, you can order scaled-down versions of many of the gourmet burgers from the dinner menu.
B-52 has daily happy hour specials on drinks and appetizers, plus daily food specials.
Looking for somewhere to stay after your meal?  Reserve a room at one of these Inver Grove Heights hotels for a perfect summer getaway.