Professional football, the big college game, and local high school teams—Inver Grove Heights is a perfect place to enjoy game day!  Watching football at a local sports bar, special football themed events, and unwinding after the game: here are the best ways to have fun with football in Inver Grove Heights.
Photo Credit: Jean-Daniel Francoeur via Pexels
Local football in Inver Grove Heights
After a stellar season, Inver Grove Heights' own Simley Spartans are scheduled to face off against South St. Paul in the section final at home on Friday, November 1, 2019.  There is even a friendly challenge between City Mayors with donations benefiting Neighbors, Inc.  If you can't make it to the big game, results and more information about Simley football, check out the Simley Spartan Football home page.
Photo Credit: Town Square Television
For local award-winning sports coverage, tune in to Town Square Television (note: Visit IGH is a fall sponsor!).  The Game of the Week is a full-length broadcast of a local high school game.  The SportsZone talk show focuses on local high school teams around Northern Dakota County, including Simley in Inver Grove Heights. 
Programs are available on Comcast Xfinity Channels 14, 15, 16, 18, 19, 20, and 21; CenturyLink Prism Mosaic 31; and web streamed live and on-demand
Where to watch football games in Inver Grove Heights
Photo Credit: Celt's Pub
Celt's Pub is a great place to watch Vikings games, thanks to special game day lineups of drink specials, free food, prizes, and more.  Check out their Facebook page for details.
6559 Concord Boulevard; 651-455-5210; celts-pub.com
Photo Credit: Jersey's Bar & Grill
Want to watch the game while enjoying a delicious burger?  Jersey's Bar & Grill offers Juicy Lucy burgers for only $7 on Sundays, in addition to their impressive menu of appetizers, sandwiches, and entrees like BBQ ribs and homestyle meatloaf.
6449 Concord Boulevard; 651-455-4561; jerseysbar.com
Photo Credit: Mississippi Pub
In addition to the riverside views, Mississippi Pub offers delicious food and $15 buckets of domestic bottles on Sundays.  Additional Vikings game day deals on food and drinks are available, with details on their Facebook page.
4455 66th Street East; 651-455-4975; mississippipub.com
Photo Credit: Inver Grove Brewing Co.
Pair football with local brews at Inver Grove Brewing Co., whose taps feature their own beers as well as guest taps from smaller breweries.  There are plenty of televisions to watch the game, as well as a full bar and food menu.
9051 Buchanan Trail; 651-370-1565; igbrewing.com
Special football events in Inver Grove Heights
Photo Credit: Drkula's 32 Bowl
Drac's Pub at Drkula's 32 Bowl is hosting a Vikings Country event on Tuesday, December 10, 2019 from 5:30 p.m. to 8:30 p.m.  Stop by and meet a Vikings player, enter to win Vikings tickets, and enjoy $2.00 Miller Lite bottles.
6710 Cahill Avenue; 651-451-1717; dracspub.com
Photo Credit: VisitIGH
Every week, join News Talk 830 WCCO's Joe Anderson and Jeff Diamon at B-52 Burgers & Brew for a live broadcast with Vikings player.  Kids are welcome to come score a photo or autograph with the week's featured player.
B-52 Burgers & Brew is also teaming up with Harrison Smith with the limited time "Big Tackles 22" Burger.  $3.00 from each burger (which is topped with American cheese, maple bourbon bacon, and sweet paprika aioli) will be donated to Smith's charitable organization benefiting Big Brothers Big Sisters.  Post a picture of your burger on Instagram for a chance to win an autographed football.
5639 Bishop Avenue; 651-451-3838; b52burgersandbrew.com
After the game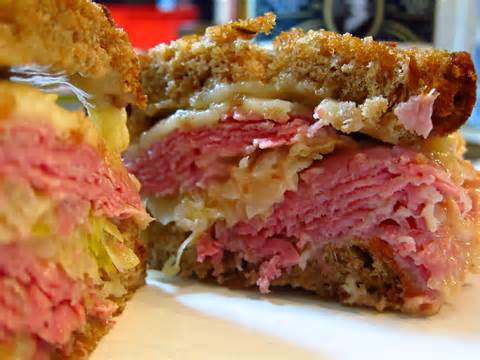 Photo Credit: The Bierstube 
Looking for a great place to relax after a Vikings game?  Bring your same day dated professional sporting event ticket stub to The Bierstube for a buy one, get one free beverage.
In addition to a full bar, The Bierstube serves appetizers (including 10 flavors of wings), sandwiches, burgers, steaks, and German specialties like wiener schnitzel and sauerbraten.
6434 Cahill Ave.; 651-451-8073; thebierstube.com
Where to stay
Photo Credit: Holiday Inn Express
Whether you're in town for a Vikings game at U.S. Bank Stadium or a Gophers game at TCF Bank Stadium, Inver Grove Heights hotels are a convenient place to stay.  All hotels offer free WiFi, parking, and breakfast, and some also have Jacuzzi suites or in-room kitchenettes.
Inver Grove Height hotels are conveniently located to downtown St. Paul, the Mall of America, Minneapolis, and the Minneapolis-St. Paul International Airport.  Book your room today!