Winter got you down?
Hibernation is for the bears! There are plenty of adventures, right around Inver Grove Heights, to experience during Minnesota's deep freeze.
Let's get our blood moving with some outdoor activities and sporting events!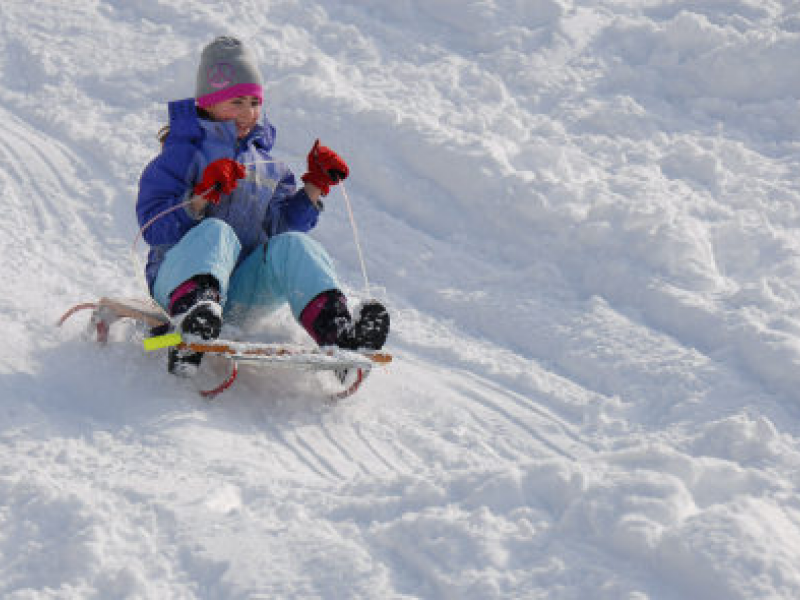 Ice Skating
If outdoor skating rinks are reminiscent of your youth, you're in luck! The City of Inver Grove Heights maintains five rink locations. There's also a local indoor ice arena for those people seeking year-round skating.
Maybe you're looking to combine eating, drinking, and entertainment with your skating experience. The Depot Rink in downtown Minneapolis is a popular seasonal skating center built inside the historic Milwaukee Road Depot. Named as one of the top places in North America to ice skate by USA Today, MSNBC, and Fodor's Travel, The Depot Skating Rink's train shed appearance and floor-to-ceiling windows make it an invaluable adventure. The Depot Skating Rink is open from November through March.
Sledding
Looking for an awesome family activity? It's time to fly down those hills on little pieces of plastic. Try out your sledding abilities at South Valley Park in Inver Grove Heights. This park is well-known for its large sledding hill.
Como Park Golf Course is also home to fantastic sledding. We're talking about long hills and "tearin' up the pow, dude" cool. It's nothing like the typical backyard slope. After visiting this site, check out the other fifteen sledding locations in St. Paul. Hills range from steep (thrill seeker) to gentle (small fry).
Cross-Country Skiing
Cross-country skiing paths are closer than you think. It doesn't matter if you're a beginning skier or an advanced enthusiast; groomed ski trails are bountiful.  An excellent cross-country skiing option is Fort Snelling State Park. With twelve miles of groomed trails, you're bound to get a workout. If skiing's just not your thing, be sure to check out the available naturalist programs and activities. Snowshoeing 101 or winter birding anyone?
There are thousands of Minnesota trails designed for cross-country skiing, snowshoeing, and snowmobiling. We can't think of any better way to enjoy the spectacular views of our state's forests, lakes, and rivers than to get out there and be with nature. Check out Explore Minnesota for a complete list of cross-country ski trails.
Catch a Game
After an afternoon of fresh air, escape the icy temperatures for an evening of cheering on the Minnesota Timberwolves, Minnesota RollerGirls, or Minnesota Wild. Want a night your kids will remember? The Minnesota Timberwolves offers Family Fun Night game packages. Pre-register online for tickets that come with treat vouchers and a postgame free throw opportunity. Now how great is that?
For those people who enjoy collegiate winter sports, the University of Minnesota's basketball, hockey, volleyball, and wrestling teams are sure to impress even the toughest critics. In fact, rumor has it that the University of Minnesota's men's and women's hockey teams are consistently ranked among the best in the nation. Go team go!
Whew, so many things to do and so little time.
From skiing and sliding to skating and cheering on your favorite home team, there's something for everyone. But act fast – before you know it the snow will be melting, and the winter activities will be shelved for another year. So get out there and enjoy all of Minnesota's winter splendor.